As we move towards the end of the summer, it is now the perfect time to get ready for transitioning into university life in the UK. First of all, the Malaysian Students' Association Southampton would like to congratulate everyone upon receiving their GCSE A Level results and for successfully getting an offer to study here in the University of Southampton. We also hope that everyone is staying safe and healthy during this COVID-19 pandemic. Whether you're a fresher or a third year student transferring from the UoSM campus, it is our aim to ensure a smooth and seamless transitioning process for all of you. In that case, our team has compiled a list of some tips and advices that we found useful about living in Southampton.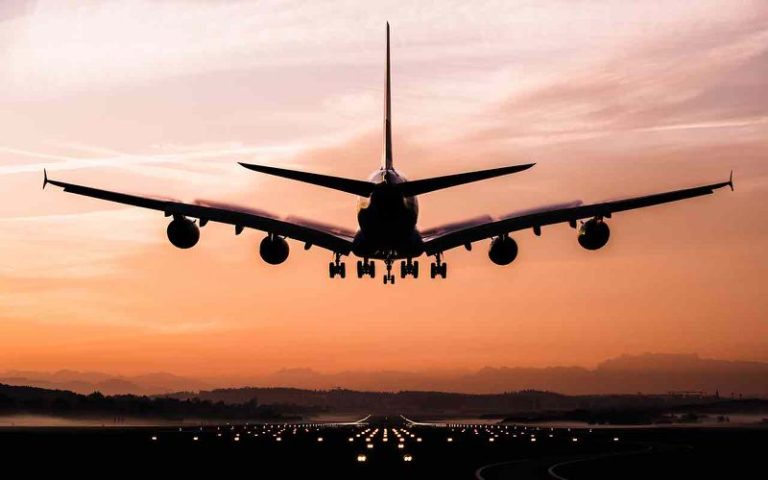 As we all know, Malaysia is currently enforcing the Recovery Movement Control Order (RMCO) that will take effect until the 31st August. At the time of publication of this article, there has not been an official announcement stating the country's next steps and phases just yet. However, Malaysia Airlines is offering flights from KLIA to London Heathrow Airport from as early as 2nd September. On August 11, Malaysia and Brunei have been added to the United Kingdom's travel corridor list of nations. This means that travelers from Malaysia are no longer required to self-isolate/self-quarantine upon arrival in the UK.
It is rather important to note that, however, if you are travelling from Malaysia to the UK and transiting in another country that isn't on the exempt list, it is still compulsory to self-isolate upon arrival. The exempted list is updated frequently on the guidance and support website, so be sure to check it out before making a decision in purchasing a flight ticket.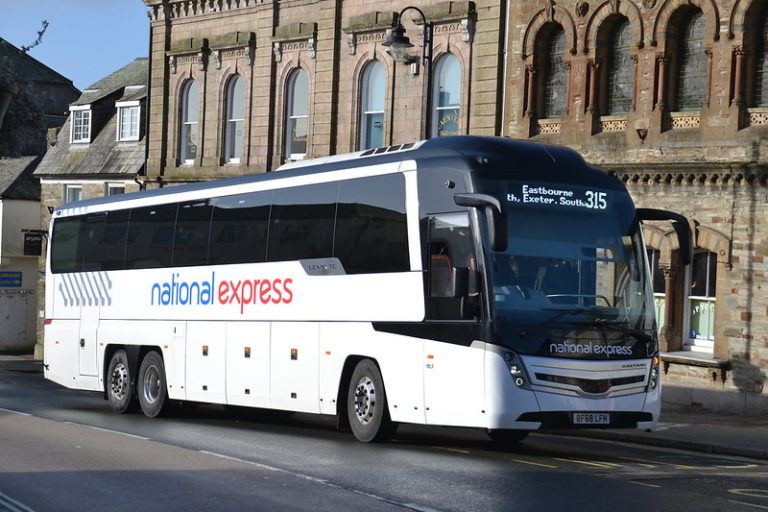 Commuting from London to Southampton
Once you arrive safely in London Heathrow Airport, there are plenty of options that one can choose to travel to Southampton. A popular option would be to travel via train. It usually takes 1h30m to 2h to get from London Waterloo to Southampton Central. On average there are over 60 trains travelling this route every day. Trainline is a wonderful app that is available in the App Store and Google Play and is used by millions of users every day to make bookings and comparisons fairly simple.
You can also take a coach, normally operated by the National Express to get to Southampton. There are direct coaches and there are also coaches that include a few stops in between. The fastest coach from London will get you to Southampton in approximately 2 hours.
If you are travelling alone and carrying your baggage around is a little too troublesome, you can opt for a Taxi instead. Note that this is one of the pricier options, but convenience is guaranteed. There are several independent private taxi companies available. Different companies incur slightly different rates but on average it costs about 90GBP for a saloon car.
Regardless of which option you choose to go with, you may enjoy a scenic view during your journey.
Note: Face covering is required for all forms of public transport and social distancing measures will be applied. For more information click on the link here.
***Update (20/08/2020)***
The university is providing a free Meet and Greet service to take you from LHR and London Gatwick Airport to your university accommodation for those living in halls. This service will run throughout September 2020. Be sure to check the university's before you arrive page.
Important things to get done upon arrival
1. Check into your accommodation
If you are living in halls, the university will hand over a useful booklet to get you started with settling into your new home away from home. An envelope will typically include your keys, a bus pass and some important forms to fill up. This is through my personal experience, but due to the uncertainty caused by the current COVID-19 situation, I can only run through the next few steps very briefly.
2. Collect your Biometric Resident Permit (BRP) and Student ID
It's useful to think of the BRP as your VISA throughout your stay in the UK. It is a very important piece of document, so be sure to keep it safe! Your BRP will allow you to open a bank account for your finances, and your Student ID will give you access to the campus buildings (and of course, student discounts!). The collection process may be a little different this year, so for now I will leave it to the university. You can find more on that here.
The NHS stands for the National Health Service. It's a government-funded medical and healthcare service that everyone living in the UK, even international students like you and I can use. Before being able to use that service it is the university's advice to register with a local General Practitioner upon arrival. It is now more important than ever to get treatment when you need it. The registration process can be done online by filling out this form here.
4. Opening a Bank Account
Sidenote: to save you some hassle, be sure to collect your BRP before doing this. Before going to a bank though it is required that you make an appointment first as banks in the UK do not accept walk ins. To see a wonderful breakdown of the pros and cons of different banks in the UK, check out this article here. 
5. Getting a Mobile SIM card
So now you've opened a bank account and gotten a SIM card. What's next is getting to know Southampton better and adapting to your new home for the next couple years. Time to shop for basic household necessities and appliances!
Is there anything better than what the well-known Scandinavian décor IKEA can offer? Malaysians love it. We even make trips to IKEA on weekends not to buy but to 'look' at furniture. Jokes aside, IKEA is the place where you can get everything you need in just a single visit, making it the most ideal place to go when moving into Southampton for the first time. Bear in mind that it's peak season during mid-September to October, so there will be a crowd.
Our team in MSA carries out an annual garage sale at the beginning of each academic year. It's a good opportunity to grab household items like TVs, kettles, bicycles and kitchenware at a low price. Details on the Garage Sale will be announced soon on our social media platforms, so be sure to like our FB page and follow us on Instagram @msasoton to keep up with the latest updates.
If you feel insecure of heading out to shop at physical stores due to the current situation, it is also a good move to get your necessities online. Students get a 6 month free Amazon Prime membership, which grants you access to many exclusive deals and even next day delivery for selected items.
Sainsbury's

Located in Portswood, there is a bus stop right in front of this supermarket which makes it super convenient. Some things may appear more pricier than other grocers however.

Co-op

It's the nearest to campus and there are a few stores scattered around the city for those who live further away. You probably can't get everything from Co-op, but they do have some essentials.

Asda

This is a favourite for many students. Lots of people shop here. It's a big supermarket with a good turnover rate and things are restocked pretty frequently I must say. Asda is located a little further compared to the other grocers listed here, but it is worth the distance!

Tesco Express

Located at Burgess Road, students living in Wessex Lane might choose to shop here instead of going all the way to the city centre.

Waitrose

Perhaps the most expensive grocer on this list, Waitrose has been described as having an 'upmarket' reputation. I like to call it the Ben's Independent Grocer or the Jaya Grocer of the United Kingdom. They have a premium selection of items, and with great quality comes great price.

International Foods

Known for its wide range of Asian cooking products and its Halal butcher corner, it's nice to shop here once in a while when you're missing a taste of home.

Wang Store

You don't have to travel all the way to Chinatown to get Asian ingredients. Wang store is your local Asian store that has everything from rice to oyster sauce to ramen.
There are many other grocers that aren't stated in this list but the ones stated above are the ones that I go to. You may have heard of Aldi or Lidl as well, but I'll leave the rest for you to explore! Personally I do not have a favorite grocer that I lean towards specifically, but if I'm having a busy schedule and wanted to get everything I can at a single place without having to travel too far, Sainsbury's is definitely my pick.
And that concludes our Malaysian Fresher's Guide to Living in Southampton. I hope I managed to answer some of your questions. If you have further enquiries about living in Southampton or our association, feel free to drop us a message on our FB page or Instagram. We will be more than glad to welcome you there with lots of events planned for the upcoming academic year. Cheers!