Since the pandemic occurred, many of us students have found that internship opportunities have been affected in many ways. As many of us struggle in looking for an internship or job at this period of time, I hope to share my part in internship hunting and how I navigated through the volatile job market.
First of all, we need to acknowledge that the pandemic has certainly crashed the job market in various industries and a lot of summer internships are cancelled or changed to year-long placements as a result. As such, finding an internship in a well-established company is really difficult at the moment as companies are also adjusting their portfolio and needs for employment, with big projects put on hold especially by engineering companies. However, this does not mean that getting and hunting for an internship is impossible, rather it is imperative that we be realistic, adapt and be flexible in pursuing the types of internships available. It might not be the dream internship within our passion, but most of all we are able to get the most of the situation and learn.
Even if you might have connections with recruiters, it has not been different for me to make sure that I become tenacious and keep up with the waves in the job market. As such, here's what I would recommend in pursuing an internship during COVID-19:
1. Keep up to dates with job openings.
The job market is at a volatile stage at the moment and job opportunities can appear and tend to be occupied quickly. It is important to be early in a job application as positions are very limited and there are more competitors at this point in time. It is the same for all job fields and it is important to keep your head in the game.
2. Master new skills.

Getting new skills is important to improve your chances to obtain an internship outside your major. There are many free online courses out there from Coursera, Udemy, LinkedIn Learning, etc. It's even better if you can earn certifications to show your credibility or do a project with industrial benefits. The eagerness to learn is important as an intern and you might even find newfound passion in the field.
3. Make use of internship posting platforms.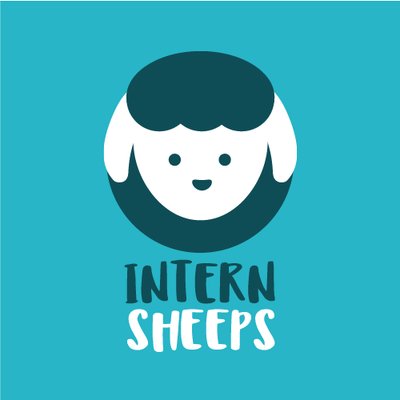 I tend to avoid large job-finding platforms such as JobStreet, Neuvoo and Glassdoor as I find that those platforms are more oriented towards permanent jobs. I would recommend using platforms specific for internships as job postings on internships are much more regular and up-to-date. Some of the pages for internship-specific jobs are Internsheep, Otta and Debut. I have also noticed a big trend in finding internships from Facebook groups for internships. Job postings are more frequent on such Facebook groups and it's easier to secure one. Interaction between recruiters and applicants are easier in Facebook groups as job details can be easily asked in comment sections and messaging via Facebook.
4. Utilise the power of LinkedIn.
LinkedIn has been my most efficient method to look for internships. As we all know, we are able to showcase our credentials and certificates on our profile for recruiters to see easily. As most companies use LinkedIn nowadays, it was easy for me to use keywords to search for internships worldwide be it a virtual or physical internship. Even though it is also possible to scout most job openings via Google Job recommendations, but I find that it was easier for me to keep updated with my applications via LinkedIn.
5. Last but not least, don't give up!
It would have been a lie if I say that I didn't feel like giving up after applying for more than 100 internship positions. However, I believe in keeping a positive mindset and rewards will reap soon enough. Always consult someone and seek to improve your CV and cover letter, be it content or structure-wise. Also do take a day or two for a break from your job applications to avoid burnouts. Take these days to do something you like or improve on your skills.
At the end of the day, even if you do not get an internship, don't take the rejection hardly to yourself as some things can't be controlled such as how the pandemic has affected all of us. Internships might be important for career development but it's definitely not the end of the world if you do not get one. Work on a self-project or business, or even make use of the free online courses. The learning progress that takes place can happen anywhere regardless of the path we take, as long as we show the determination to succeed.