Whether you are a nature lover or not, there is no doubt that outdoor walks can do wonders for the body and mind; being in quarantine made me realise how much I took it for granted. Now is the perfect opportunity to head outside as the weather shifts in our favour. Luckily, the coastal city of Southampton features an abundance of seaside views; not to mention some awesome green spaces as well!
Here is my top 7 (but certainly not exhaustive) list of sights in Southampton:
7. The Central Parks
Next to the city centre lies a cluster of parks, each containing unique elements (i.e. monuments and playgrounds). These spaces are nice little escapes from the urban hustle and bustle, so if you're going down to the city centre for an ASDA run, it would be worth visiting the parks to get yourself a dose of greenery on the go.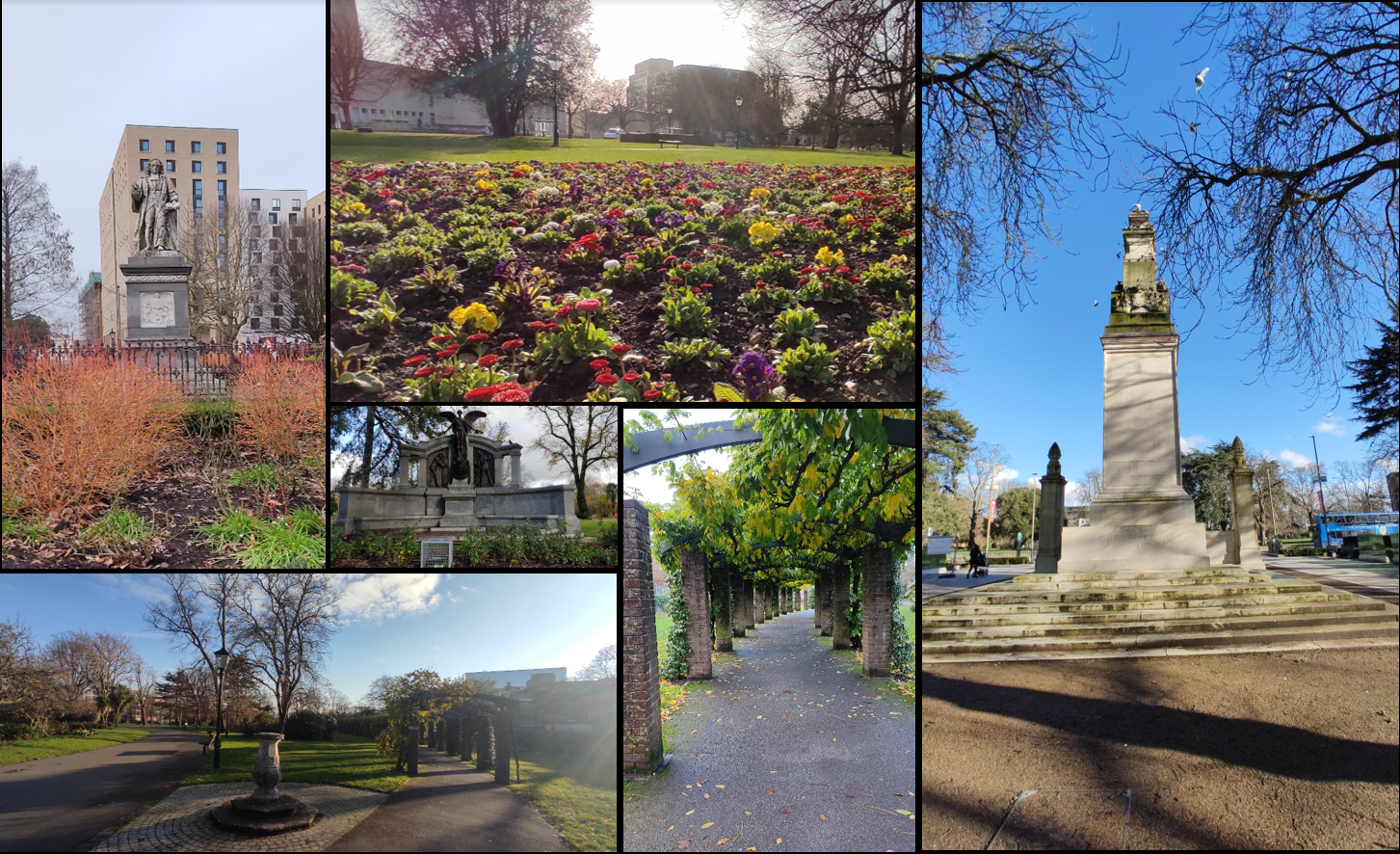 ---
6. Highfield Campus
Nature vibes
🌱🌱🌱🌱
Distance from campus
(see location)
Look no further...
Not a single trip to university goes by without passing through our beautiful campus garden, which is located just beside the SUSU buildings at the bottom of the Redbrick steps. You can truly immerse yourself in this sanctuary. Vividly coloured flowers, mighty trees, and fallen leaves are complemented by a crystal clear stream that flows gently through the garden- the perfect de-stressor.

---
5. Riverside Park
As its name suggests, the park trail follows River Itchen downstream, passing by large green pitches and boats docked across the river. Riverside Park is located just to the east of Portswood (a bonus for students who stay there). It is quite a short walk but if you have a soft spot for animals like me, you might spend a fair amount of time engaging with the sassy flock of swans who live there… be prepared to get babbled, yapped and honked at. 🦢
 Weston Shore Promenade (Image from TripAdvisor)
---
4. Ocean Village
This is a bit of a cheater as there aren't that many elements of nature here, but the view is stunning so I'll make it an exception 😉 The marina is filled with an assortment of leisure boats that are tended by their owners every so often, while visitors observe from quaint coffee shops located just off the docks. If you're up for a majestic view, the Ocean Village is one to seriously consider.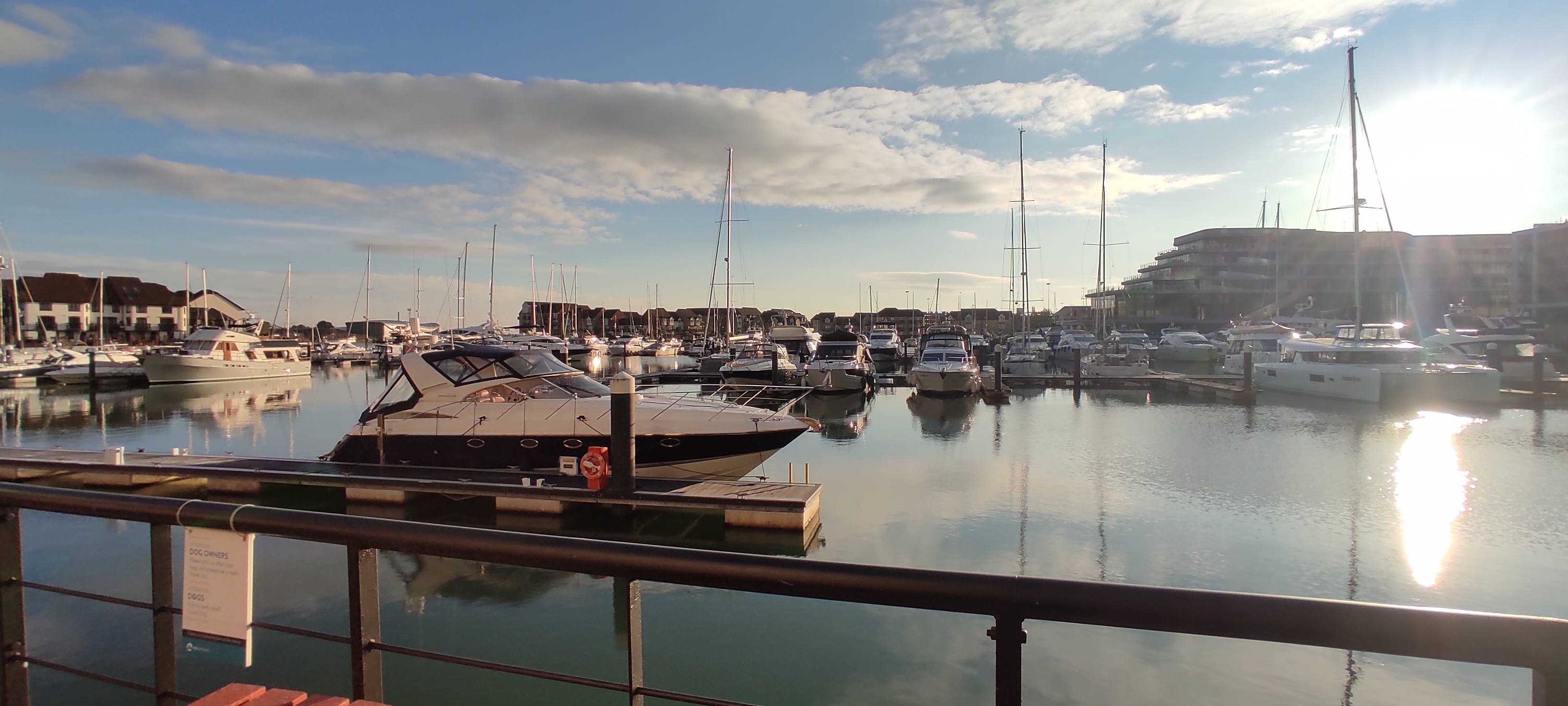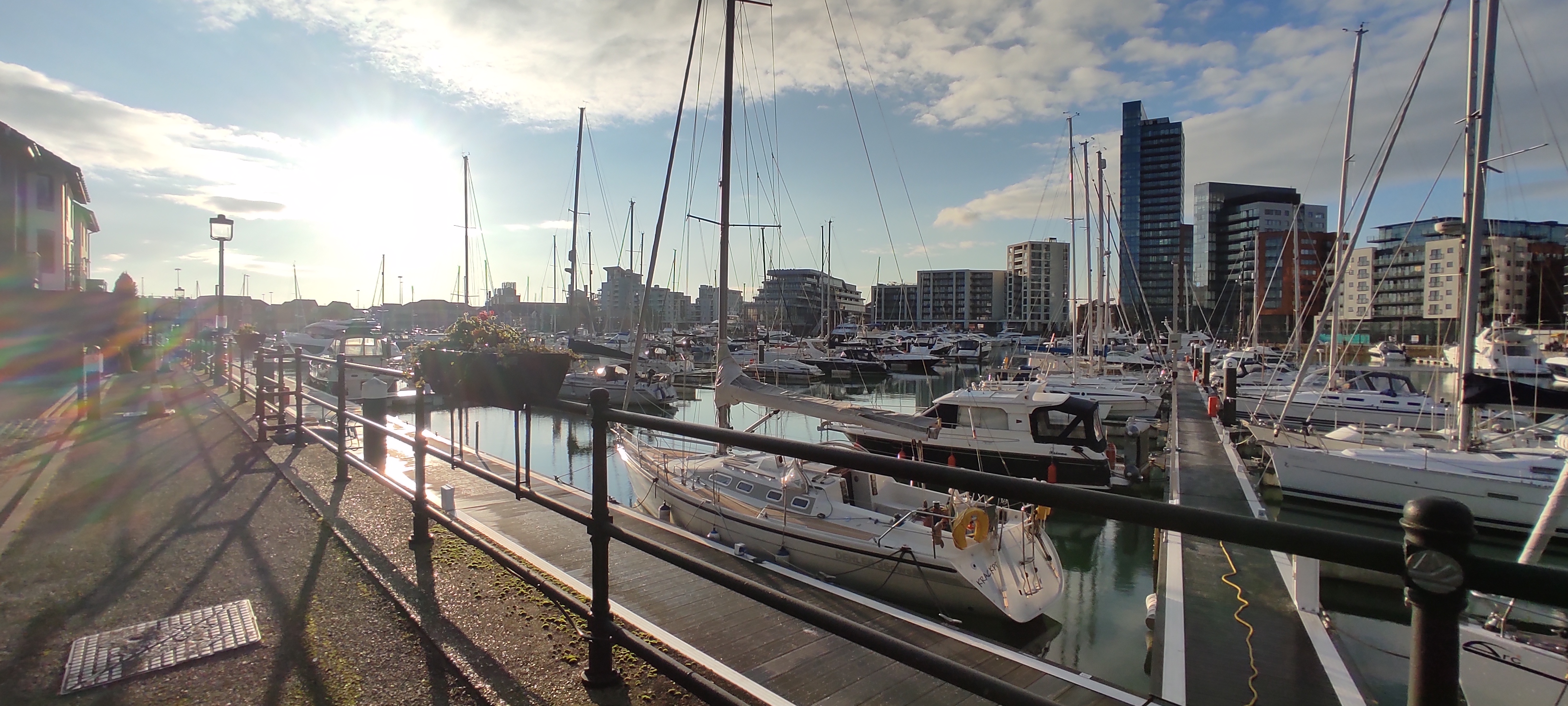 ---
3. Southampton Common
Big ol' Southampton Common (commonly referred to as "The Common") is the largest and possibly most well-known green space in Southampton. Not only is it home to an abundance of flora and fauna, but the Common also boasts recreational facilities such as an outdoor fitness area and a nature-themed playground. It's brimming with people doing all sorts of activities: walking, jogging, reading, or picnic lunches just to name a few. One of my favourite parts of the Common is the duck pond which glistens beautifully under the sunlight- absolutely tranquilising. If you're up for a night walk instead, do bring along a torchlight and some company as the Common is not well-lit after dusk (safety first!).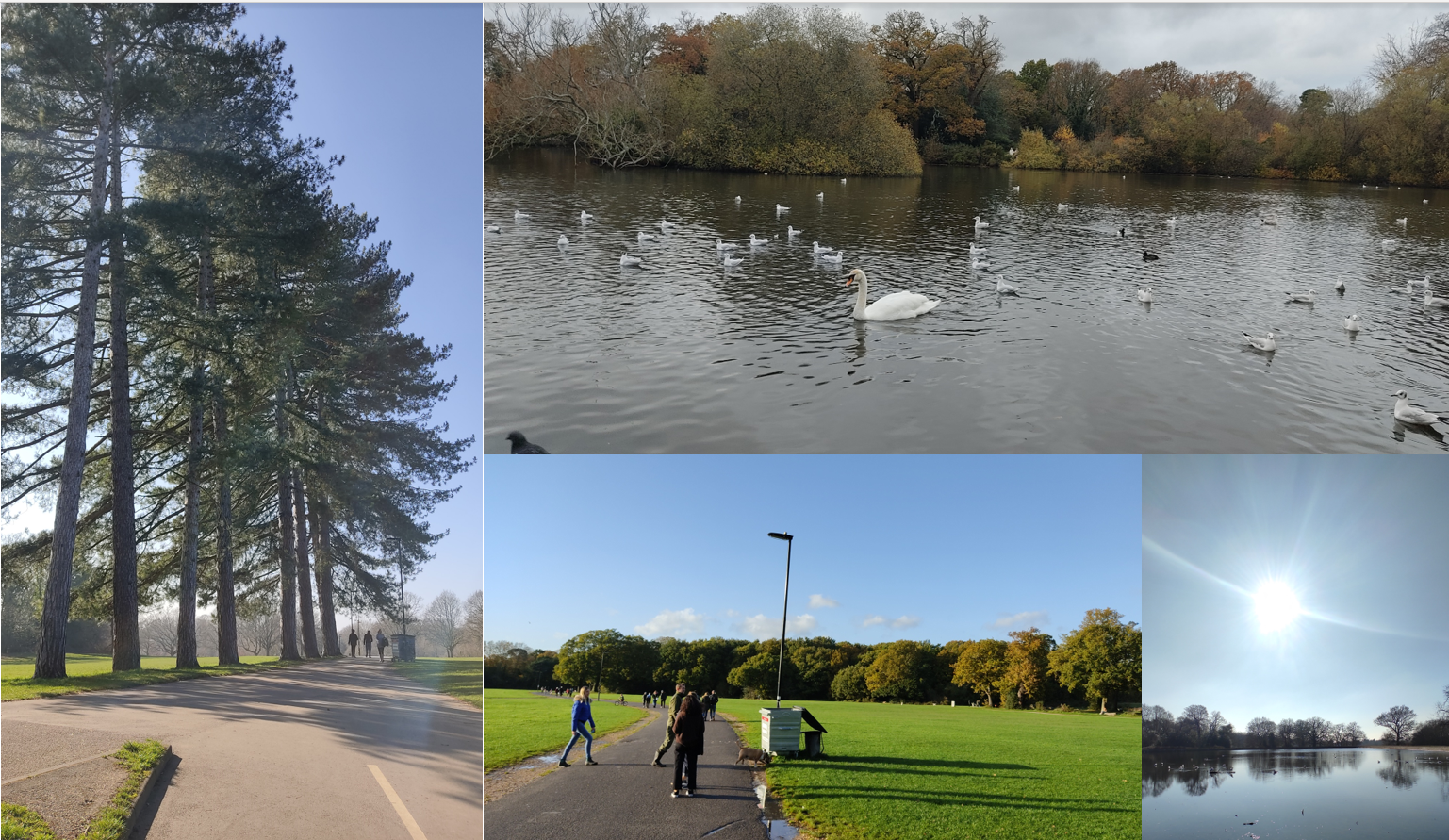 ---
2. Itchen Bridge
From the top of the bridge, you will be able to overlook the sun-glittered estuary where River Itchen and the Solent waters meet. You can also do a game of "I Spy" for these landmarks: St. Mary's Stadium; St. Mary's Church; Ocean Village marina; a cruise ship; and Woolston Treatment Works.
Heads up: this is a busy toll bridge supporting an endless stream of traffic. It gets pretty breezy up there too so you might want to bring a windbreaker along.
Done surveying the bridge and have a bit more time to spare? Give this trip a combo by adding the next and final location to your journey.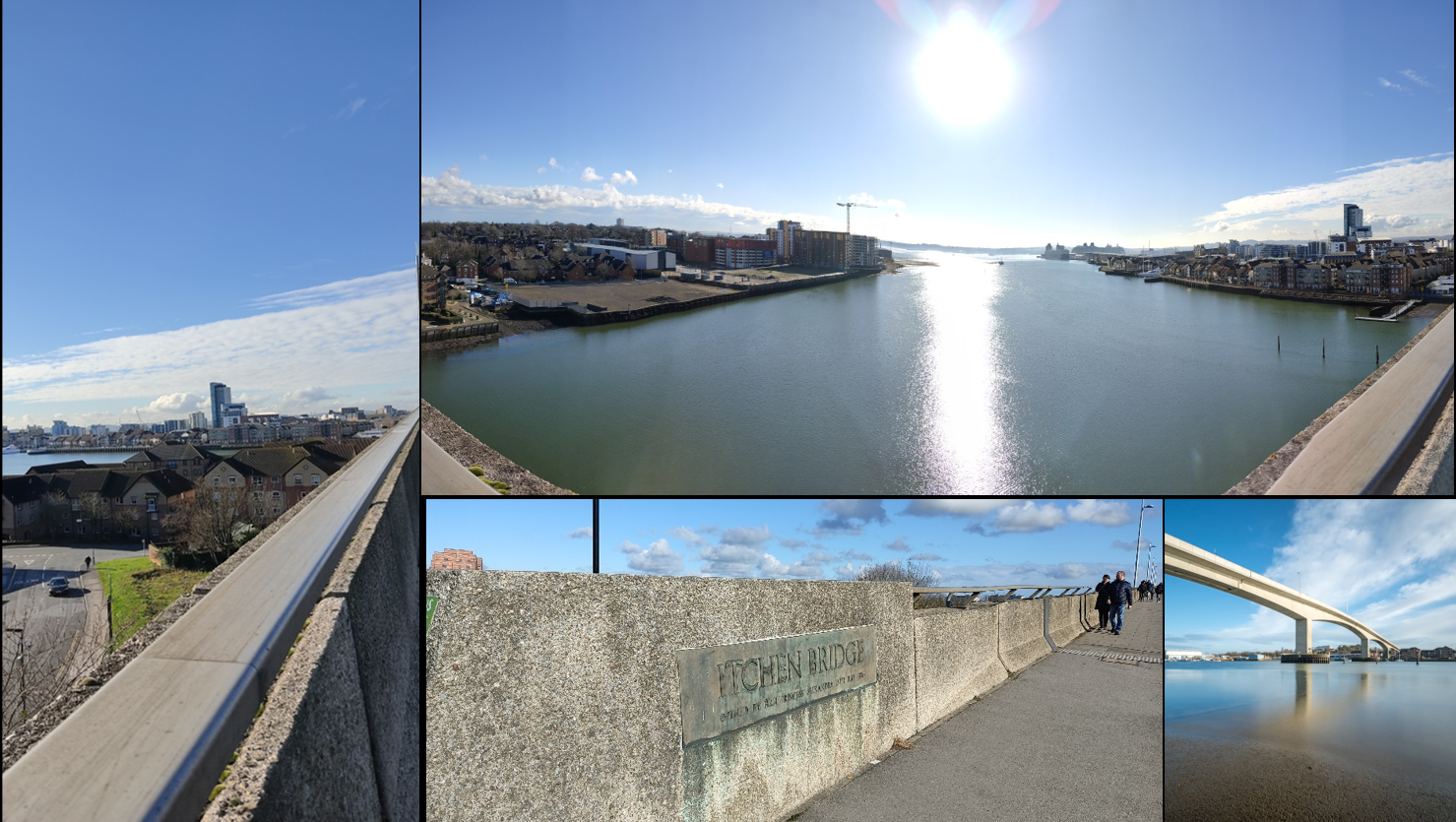 ---
1. Weston Shore
I would highly recommend heading down to Weston shore in addition to Itchen bridge. This rocky shore that borders the Solent is rich with history and marine geology. Seashells and oyster remains blanket the promenade which goes on for about 1.6 km until it reaches a parking lot. On a sunny day, you can expect to see huge crowds doing recreational activities such as kayaking, picnicking or strolling along the coastal strip. Although Weston shore isn't the biggest, boldest beach there is in the UK, it still offers quite a sight that will surely cheer up your day.
It does require a bit more travelling to reach here compared to the other locations in this blog, but for a once-in-a-blue-moon getaway, it will be so worth it.
---
Photos and videos can only tell us so much about the true beauty of a place, which can only be completed by actually being physically present there. Now's the time to put your shoes on and get out there, explore, and seize the bright days of spring!
COPYRIGHT NOTICE: Unless specified, all photos are under the ownership of the author of this article.