Hello! Whether you are reading this from the UK, Malaysia or anywhere across the globe, I hope you are keeping well in this bizarre time. Before I share my experience with you, please note that COVID-19 guidelines for international arrivals are regularly updated, hence, those stated in this report may no longer be valid.
Backstory…

Enrolling at university during the pandemic was a hard decision that had to be made. My initial days of university life involved attending induction and virtual lectures from my bedroom in Kuala Lumpur while my visa application was underway. Attending 4 P.M. (GMT) lectures at 12 A.M. (MYT) was a strange and time-warping experience.
My visa finally arrived and I was set to fly to the UK in a week. For the final time, my British coursemates set off to re-energise with their post-lecture afternoon walks and tea, while the gentle song of chirping crickets resumed its slumber spell over my little Malaysian neighbourhood.
---
A grave turn of events.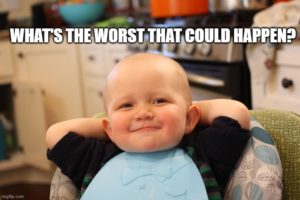 I sat in front of my computer in the wee early hours of 2nd October 2020, making sure everything was ready for the flight to Turkey (then transit to the UK) that midnight:
Travel documents? Check.
Thermal clothing? Check.
Dried ikan bilis, cili kering, Maggi noodles? Check.
Plans fell into place perfectly as I ticked off the list one-by-one. The reality of touring the beautiful university campus, making new friends and attending society meetings was nearer than ever. Suddenly, an email notification popped up.
GOV.UK UPDATE:

"…Turkey will be removed from the England

travel corridors*

list at 4am, Saturday 3 October 2020."
*(The UK travel corridors allowed arrivals from selected countries to be exempt from quarantine upon arrival in the UK.)
. . .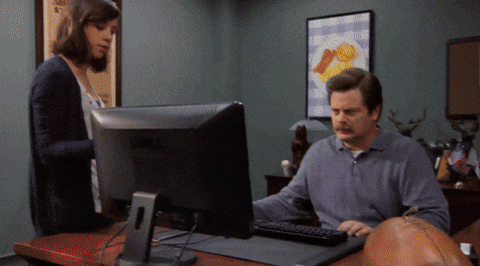 I stared blankly at the screen. Months of planning and confirming that Malaysia and Turkey were in the travel corridor- that I was exempt from quarantine- was derailed by this one email. Panic swept over as I realised just how unprepared I was. This last-minute news meant that I hadn't made arrangements for a quarantine accommodation (as I couldn't quarantine in my originally booked halls), and there was definitely not enough luggage space for extra food to last the 14 days!
It was the battle between two options: Cancel my flight (and wait for Turkey to hopefully return to the travel corridor list), or rush preparations for quarantine and go with the flow? With just 8 more hours until the flight, a decision had to be made fast.
After much deliberation, it became apparent that the latter choice was inevitable.
---
The journey begins.
At the airport, it was no surprise that people who had to transit to England via Turkey were surprised by this unexpected announcement. Although it was frustrating news, I was really grateful to receive it early. I soon bid farewell to my family and began the 18-hour voyage.
What was different about the flight experience compared to pre-Covid times? Aside from the compulsory wearing of face masks, passengers were given a hygiene kit upon boarding the plane. In-flight meals also experienced change, where usual hot meals and freshly served coffee were replaced by pre-packaged food and drink as shown below.

It felt surreal travelling alone on a plane for the first time. My busy mind rehearsed the next steps of the journey over and over again to ensure nothing went wrong, but soon enough that turned into long naps instead. Thankfully the transit was smooth and in no time, I was on British soil.
---
14-day isolation & missing fresher's week
Fortunately despite the logistical havoc, the university quickly responded and made due arrangements for my self-isolation in City Gateway. Here, they provided me with various food items, toiletries and utensils to survive the next 14 days: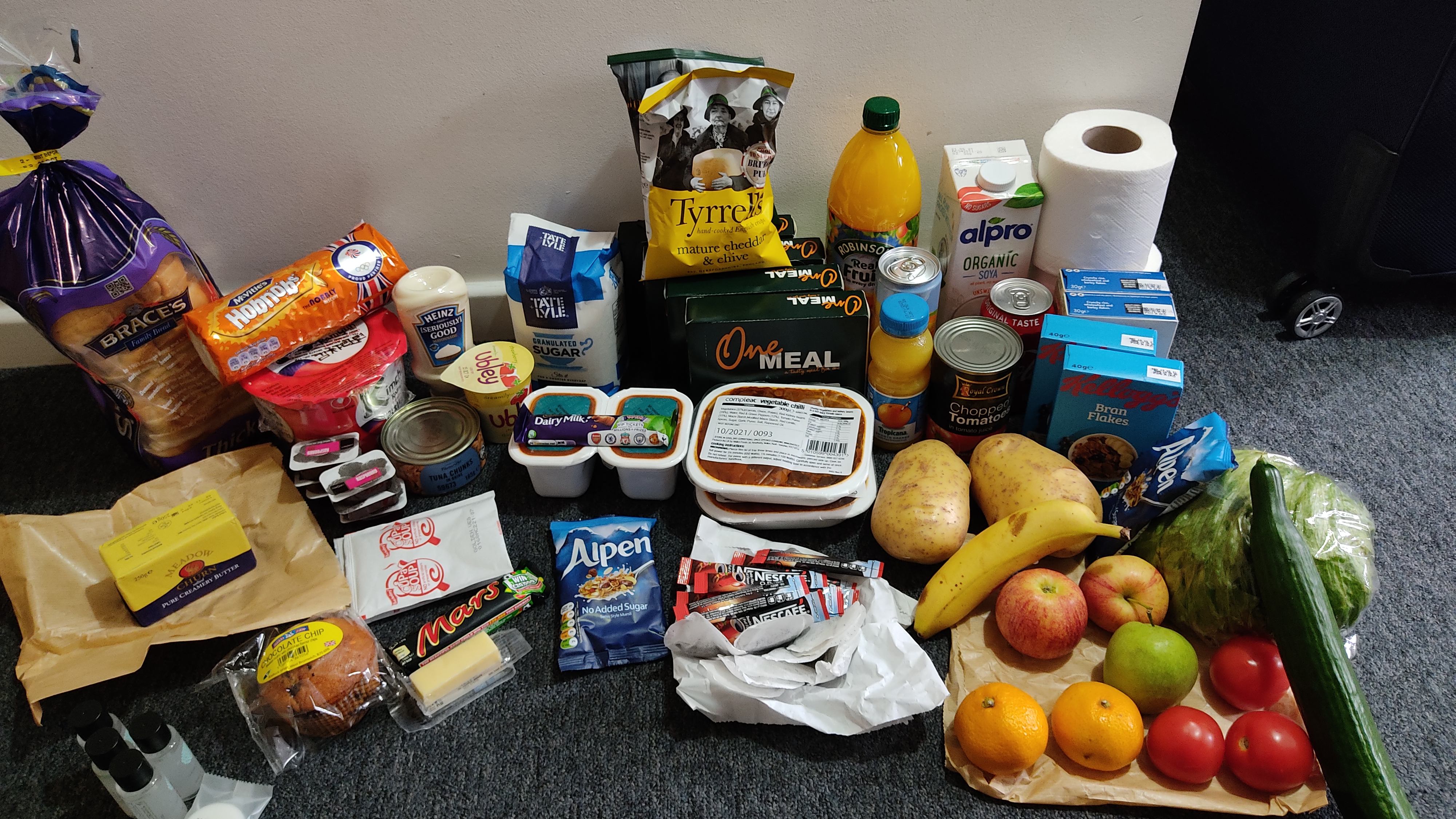 Contrary to popular belief that quarantine is boring and slow-moving, mine was pretty busy.  Much of my time involved catching up on lessons that I missed while travelling here, doing laundry, deciding what to cook and so on. I found myself getting into a routine as days went by, but organised and productive as that may sound, the mental struggle was real. It was hard not to sulk about missing the whole of Fresher's week. It was hard knowing other students were already expanding their circle of friends while I stayed virtually non-existent in a room.  It was hard to watch distant trees through a hazy window that only opened by 5 cm at maximum.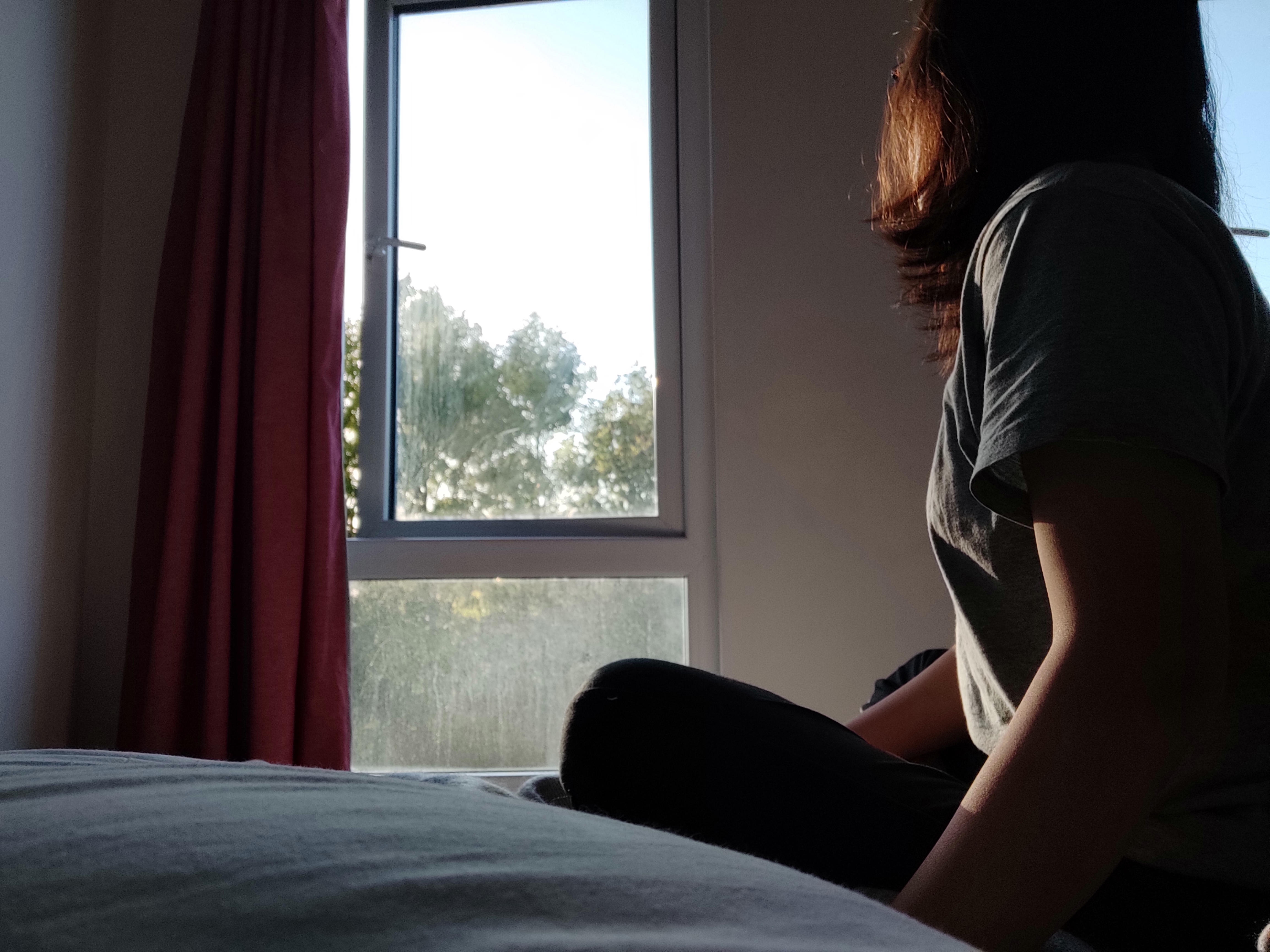 To this day I am still finding a way to clean the exterior of those windows from the inside.
Many opportunities were missed, but I had to remind myself that this was only temporary. Besides, once this was over, I would have another cool story to share with others and that has come true today! 🙂
---
Finally free! (?)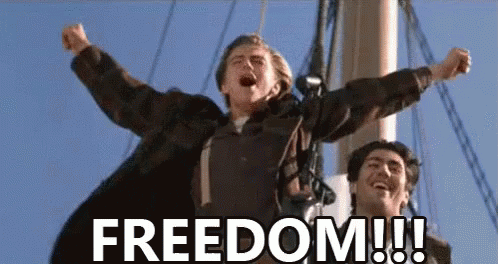 Coming out of quarantine was a liberating experience indeed. As expected, I quickly made the most out of those "lost" days by exploring the city and uncovering beautiful sceneries along the way (check them out in my next blog!). I was also lucky enough to attend a few sports club sessions before UK's 3rd national lockdown hit in January this year, including Spikeball and Korfball which I absolutely loved!
Most classes will remain online until 12th April 2021 at the time of writing (see the university's COVID-19 FAQ page)- not something we expected or idealise at all. But with the COVID-19 vaccination roll-out, the government's plan to ease lockdown, and longer hours of sunshine as spring approaches, we can look forward to better days. Until then, please take good care and do have a look at this article from MSA for tips on how you can stay healthy and productive during the lockdown. Best wishes everyone!
Disclaimer: This post is not sponsored by or affiliated with any of the brands mentioned.